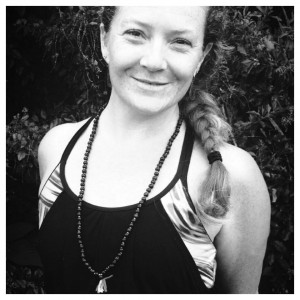 My name is Rebel and I love yoga and all things natural health.
I am married and am a mum to 3 kids and step-mum to two more. I first did a yoga class when I was about 14 years old with my mum. That class was one of the things that sparked an interested in body-mind-soul studies and since then I have been a keen student of all things natural and spiritual.
I was a fitness leader in Sydney for over a decade and taught in the top gyms. I studied and qualified in Naturopathy, Homeopathy, Shiatsu, Reflexology, Remedial Therapies, Aromatherapy, Counselling and NLP. I had successful practices in both Sydney and then Melbourne.
Along the way I have practiced different styles of Yoga, Ashtanga, Iyengar, Hatha and 2 years of Bikram, before moving to the Northern Territory in 2012 for two and a half years. It was whilst living in Darwin that I undertook my formal training in Yoga with Byron Yoga, in Byron Bay and Bali.
I now live in the beautiful Port Macquarie Hastings Area and am bringing all my skills in NATUROPATHY  and YOGA from the past 24 years of professional study and practice to the local area.
Yoga embodies everything I live by in life and includes the naturopathic and NATURAL WELLNESS APPROACH to life that I have endeavored to live and practice. In particular, I love the philosophy of yoga and the principles for living better. I have found that living a yogic life allows me to find contentment – Santosha. I love practicing and teaching a lovely flowing Vinyasa style Hatha. Every time I step on to my mat I bring a new me and I feel my way through the Asanas. My body, mind and soul love it.
I teach classes and offer on-on-one therapeutic yoga. I am available for naturopathic consults that include a yogic approach to wellbeing at Go Vita Port Macquarie.
Yours in Health
Rebel