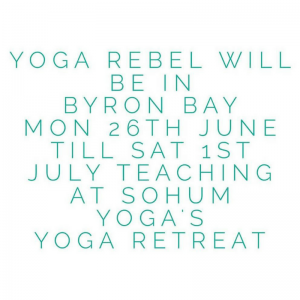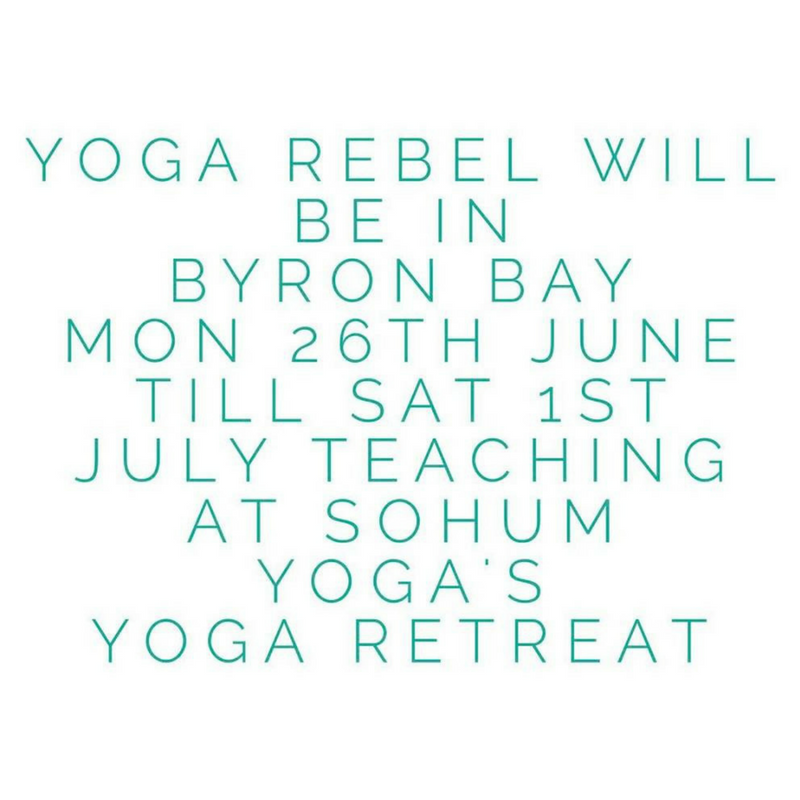 I am really looking forward to our YOGA RETREAT.
Nadine Gia from SOHUM COMMUNITY YOGA and I both studied together under the watchful eye of John Ogilvie from Byron Yoga.
We are returning to this magical place on Earth to create 4 days of deep connection to the practice of our beloved Yoga.
Both Nadine and I have embraced Yoga as a way of life, and have developed dedicated personal practices.
Understanding the techniques of Meditation practice, Breath Work, and studying the depths of Yoga Philosophy…and sharing it…is our passion.
We can't wait to share this time with you.
———————–
This is what we have in store for our participants:
The timetable is full of talented teachers with much expertise and love to share with those going. They include John Ogilvie the founder of Byron Yoga and Tara Fitzgerald founder of Terrafirma Yoga. Seriya from Akshaya Healing will guide us in a Crystal Bowl Sound Healing and a KirtanJam involving chanting, instruments and voice. Rebel Tucker from Yogarebel has a strong foundation in Philosophy and will be running two yoga classes and a Dharma workshop focusing on your life purpose. Wendy Carlson is our remedial massage therapist and healer with extensive knowledge.
———————–
I'll be back teaching #outsideyoga at #lakecathie Sunday 2nd July at 9am.
#yogapractice #yogaeverydamnday #yogarebel #yogaretreat #yogasana#pranayama #svadhyaya