COME DO YOGA!
In-Studio or Online...from wherever you are in the world!
Yoga Rebel Studio opened on Sunday 21st June 2020 in beautiful Bonny Hills.
You'll find the Studio at 5,10 Jungarra Cres, at the Shopping Village, right next to the Medical Center.
It has been my dream to provide a local yoga studio and natural health center in my home area on the stunning Mid North Coast of Australia. I have consolidated all my yoga teaching and naturopathic practices into this one studio. It is a beautiful space for locals to meet and practice yoga and learn about traditional and ancestral health and lifestyle practices.
I am still offering some yoga classes via Zoom as so many of you have expressed gratitude and praise for this access. It is a hybrid in-studio and online experience so that I can continue to serve students both near and far.
COVID-19 restrictions mean some important guidelines are in place. We can have small face-to-face classes for up to 12 students.
A BOOKING SYSTEM is in place to make this work for us all. You can book in right up to start time. If you need to cancel – please give at least 2 hours notice. You can do this via the email confirmation link you were sent when you booked in. You can pay for a casual class online when you book.
Pay In-Studio with cash or card.
$15 casual or buy a CLASS PASS – $65 for 5 or $120 for 10.
I hope to see you there soon…I welcome both current and new students to come and enjoy this beautiful space.
Namaste
Rebel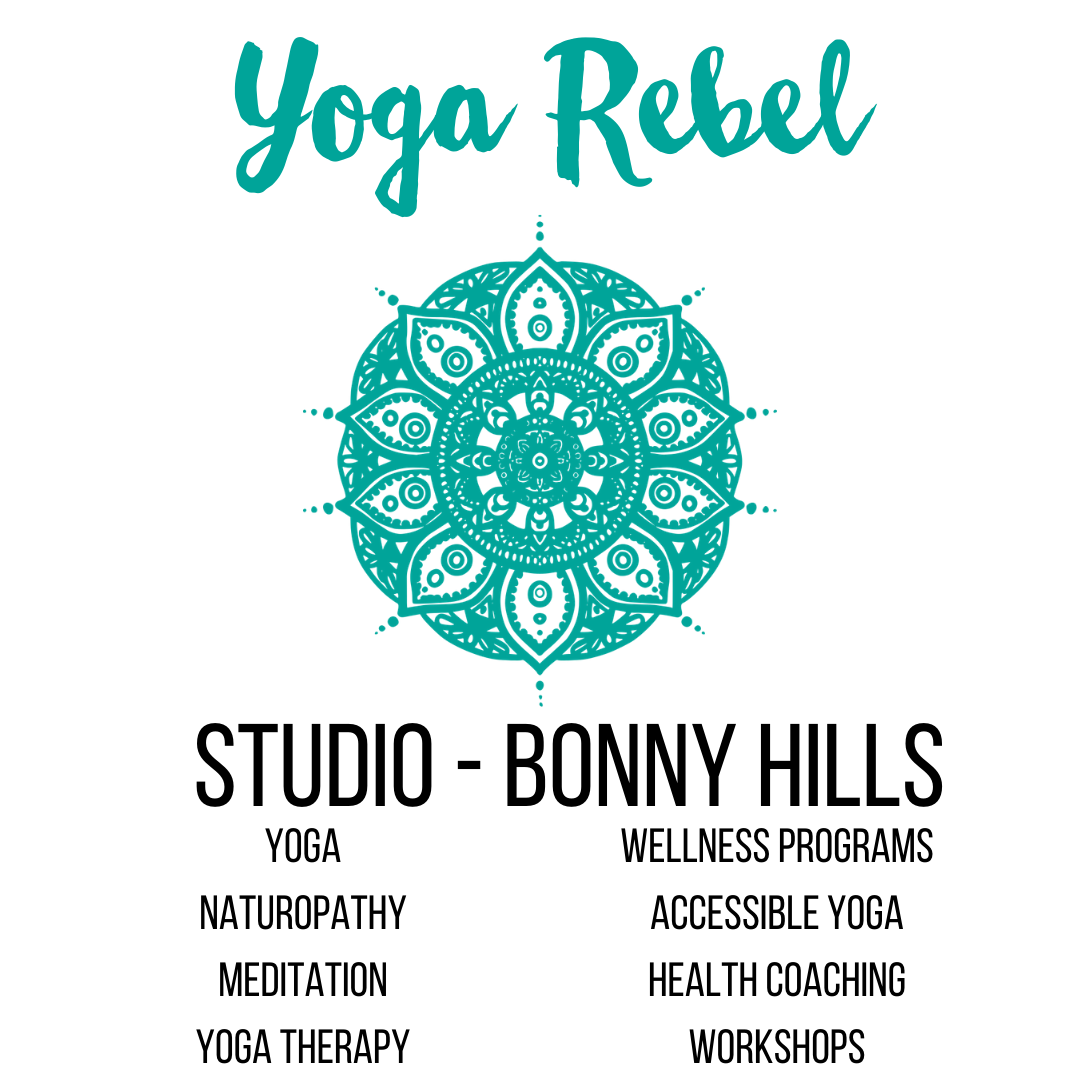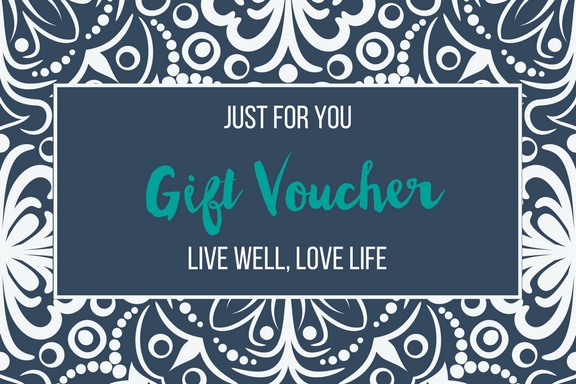 NOW AVAILABLE Give your friends and family the gift of Yoga with a CLASS PASS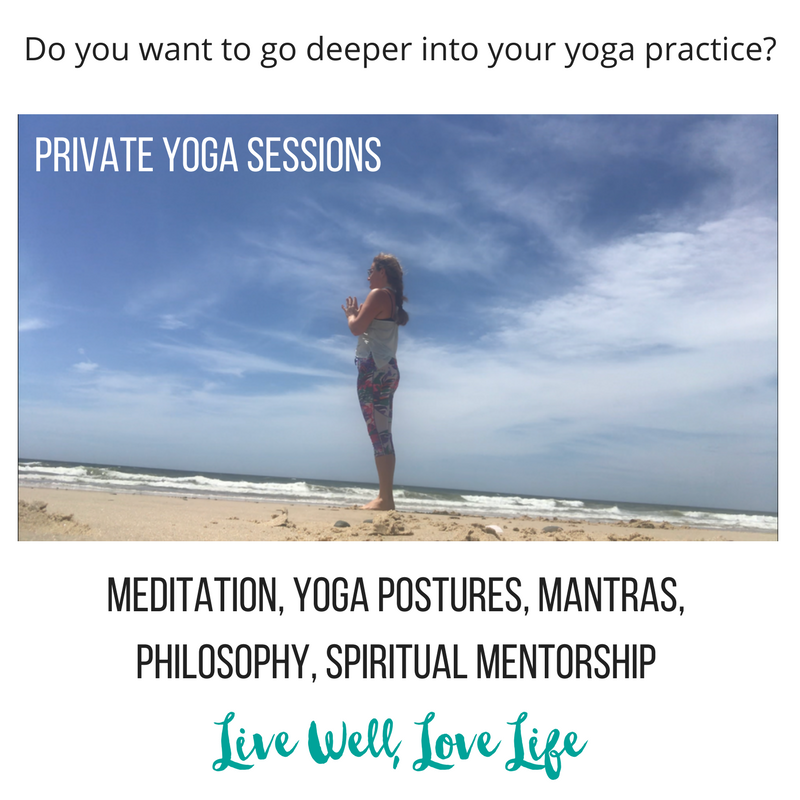 DIRECT DEPOSIT
Account Name: YOGA REBEL
BSB: 033-358
Acc #: 392310
Ref: Your First and Last Name
Natural Health and Yoga for You
Learn How To Live Well, Love Life
Simple solutions for health and vitality. Learn how to live well and love life. Rebel Tucker, known as YogiReb, is a Naturopath and Yoga Therapist with 30 years experience. YogiReb encourages you to create well-being with traditional practices that have stood the test of time. With so much great information to share, you'll learn practical tips that you can start today. Utilizing the wisdom of traditional living and yoga to find ways to boost wellness of body, mind and spirit, so you can live your best life.
COVID-19 Information
Yoga Rebel Follows COVID Safe Guidelines and is registered as a COVID Safe business.
STUDIO
I have undertaken the Australian Government's online 30 minute infection control training "COVID-19" 
I have a program of additional and regular cleaning duties that comply with Australian Government environmental cleaning and disinfection principles for COVID-19. 
Closure of any kitchen space including shared hydration stations.
Appropriate and safe waste management established.
I offer online services or alternative arrangements for people in high risk categories.
I will implement social distancing measures as per Australian Government guidelines.
Hand sanitiser will be available, and all persons entering the studio. 
STUDENTS
I proactively communicate with my yoga students and clients about what I am doing to increase the facilities cleaning and other precautions.
I will provide clear instructions on what is expected in terms of hygiene, distancing practices and cough/sneeze etiquette at the studio. 
I provide an online BOOKING SERVICE for my yoga students and clients to register attendance at each class for "contact tracking".
TEACHING
The yoga practice to be confined to the mat or chair to ensure social distancing.
Pause the use of physical assists in the teaching space.
Windows to be kept open where possible.
No expiratory breathing/cleansing techniques or chanting to be practiced in class till restrictions lift.
TOILETS

Toilet rooms to be cleaned multiple times a day depending on student patronage with a disinfectant cleaner, disposable paper towel and gloves.
Ensure sufficient supply of hand washing products and paper towels with supporting signage encouraging use of same.
EQUIPMENT
All students to bring own yoga equipment including mats, belts, blocks and bolsters.
Chairs used for teaching yoga need to have surfaces able to be cleaned ie no fabric.
NSW
From Saturday, June 13, indoor fitness activities like yoga, pilates or group training sessions will be permitted, and class sizes will be capped at 20 people and comply with one person per 4 square metres. 
WHAT YOU CAN DO
Book online HERE
Bring your own mat and props.
Cancel online if you are unwell.
Stay home if you have these symptoms:
* fever
* coughing
* sore throat
* shortness of breath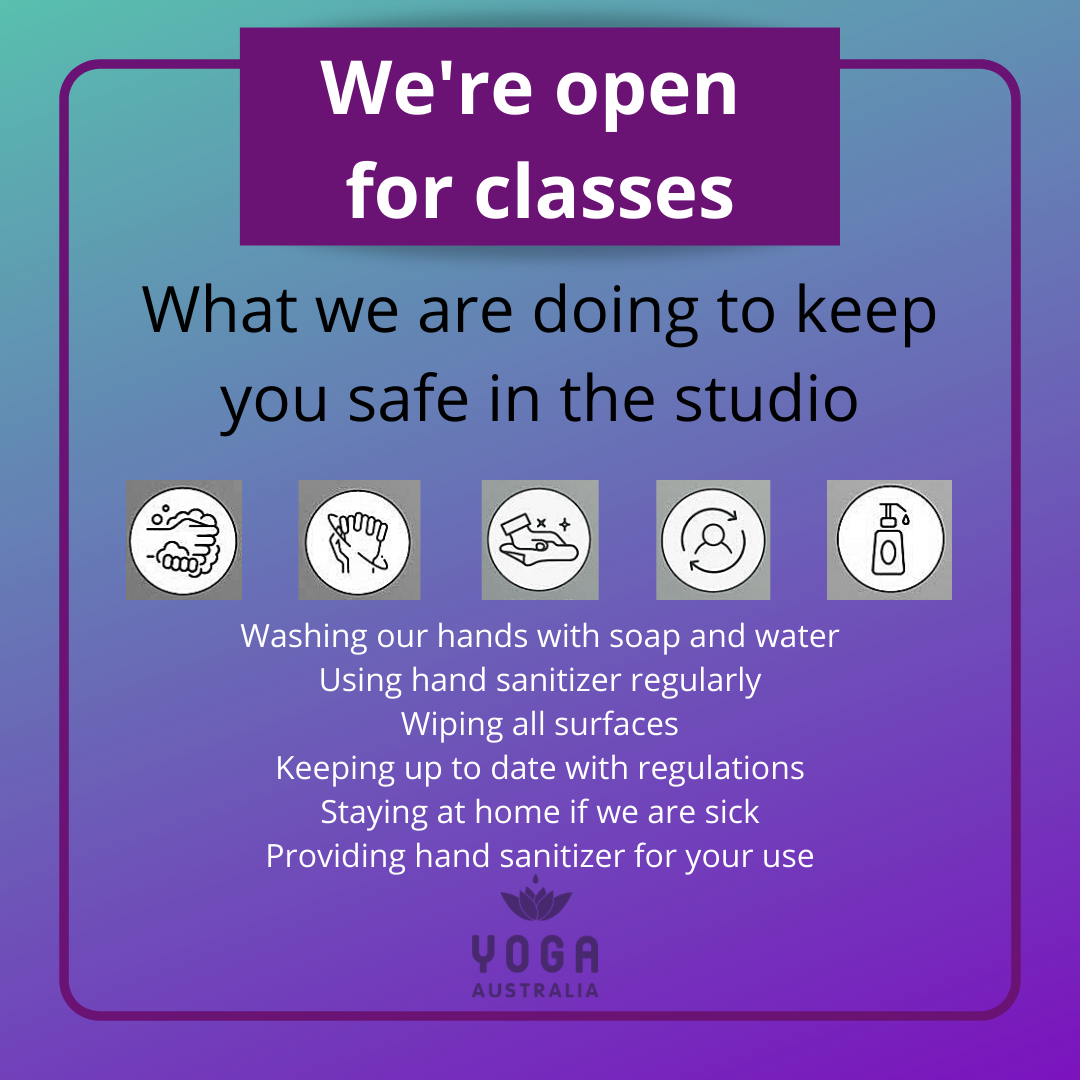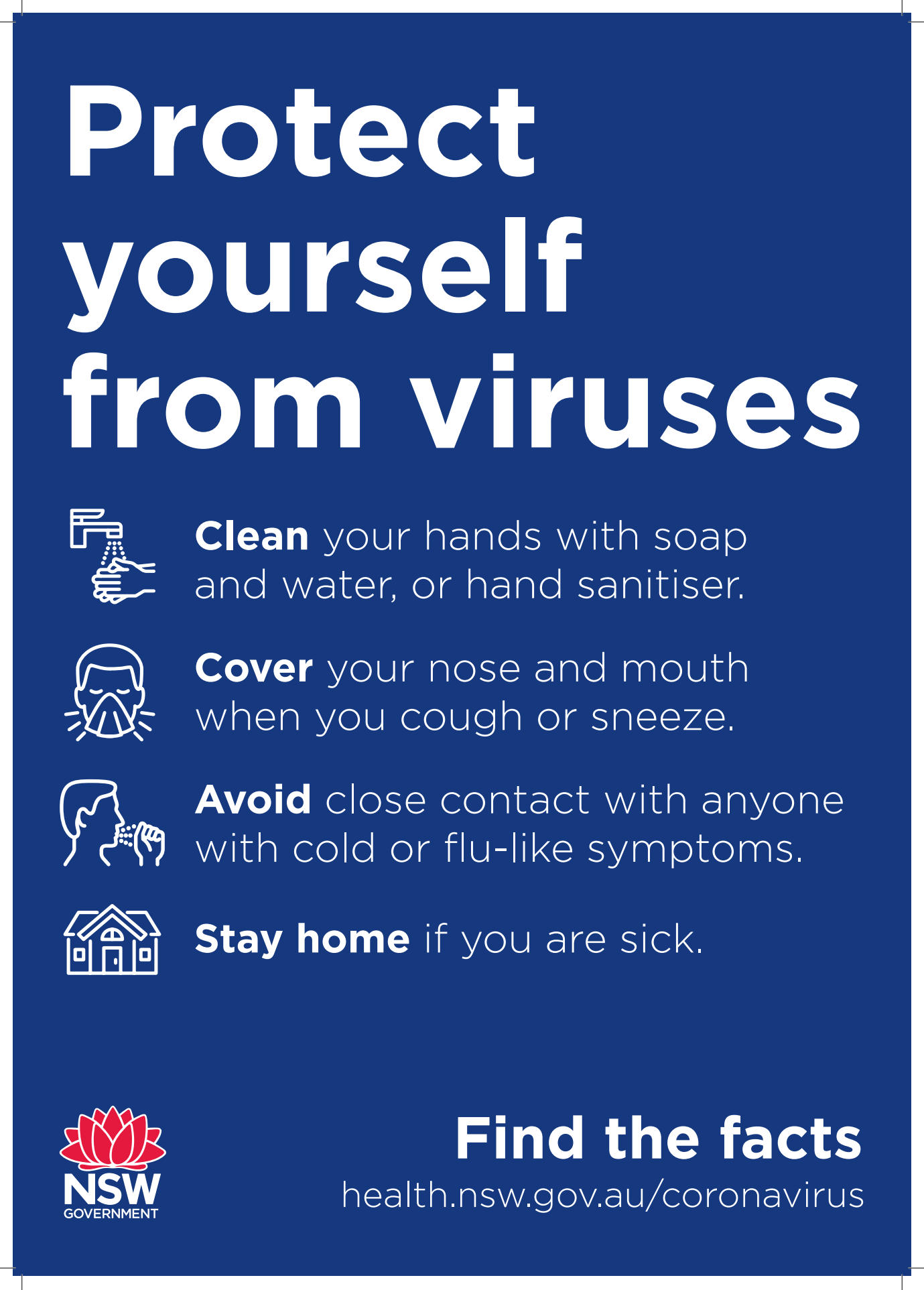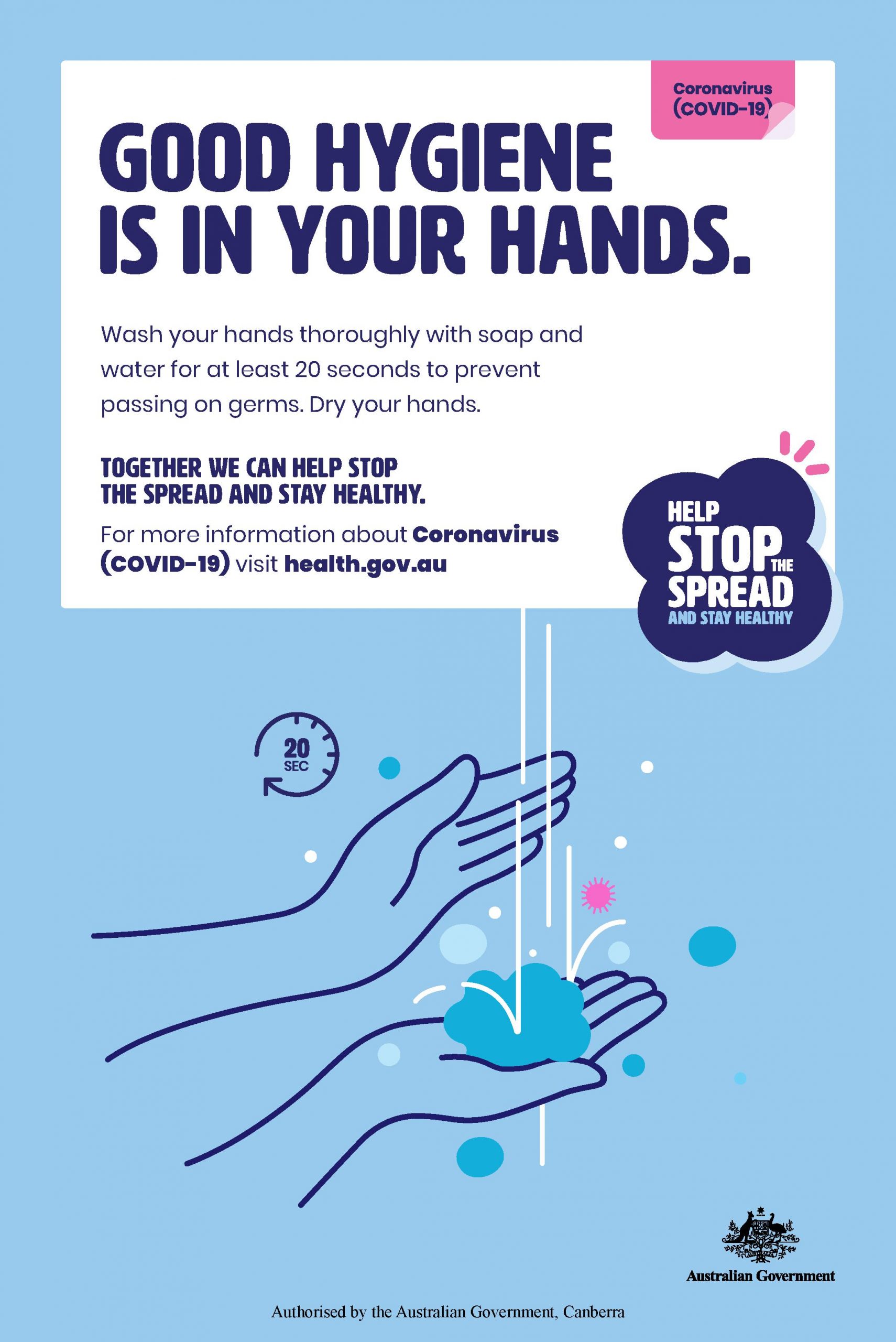 In The Media
What has Yoga Rebel Been Up to?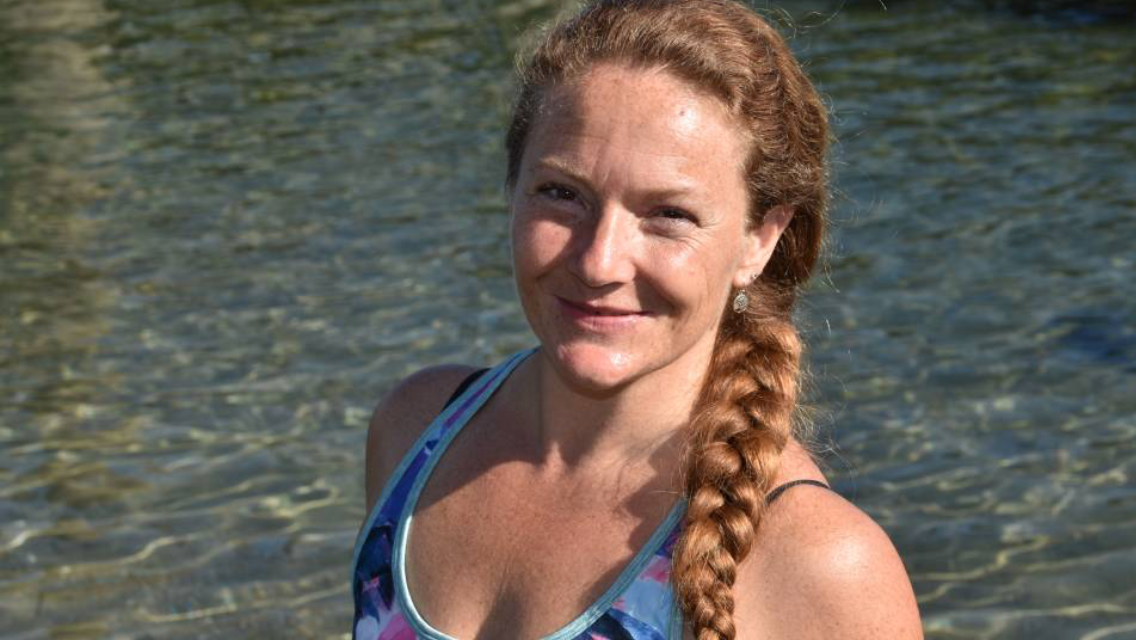 PORT MACQUARIE NEWS
Yoga made it into the news. Yay for Yoga! I was interviewed by Lisa Tisdell from Port News. You can read what Lisa has to say
here
. The more people who practice Yoga the merrier! We are so lucky to have so much Yoga here in our beautiful town of Port Macquarie and surrounding areas. Thanks once again to Kara-Leah Grant from
The Yoga Lunchbox
for opening up this opportunity for us all to share our appreciation of Yoga and to spread the Yoga love.
YOGA
More than just getting into fancy poses on a mat – yoga is about practicing breath AWARENESS, letting the distractions of the mind go and focusing on connecting body and breath. Yoga is about how we show up in life…a way of living according to virtues that serve self, others and the planet. It is a code of conduct for living well that is simple, achievable and provides results that make us feel 'better'. The physical practice of postures opens up our body and our mind. As our body softens and we go deeper into postures we find ourselves going deeper into our selves. As we develop strength of body we find our mental and emotion resilience is improved. Yoga gives us a way to discover 'who we are' and gives us the gift of peace of mind!
MEDITATION
Keep it SIMPLE! It does not have to be hard! Many of us do not find it easy to relax and let things go. Meditation gives us the ability to do this with greater ease. There are many different styles of meditation – sitting in silence, mantra meditation, moving meditation, mandala meditation – discover which one suits you best. The steps to the state of meditation can be learnt with some gentle guidance…then just practice! The benefits are worth it…peace of mind and improved wellbeing. Meditation is the experience of a still mind and access to Buddhi – higher consciousness.
NATUROPATHY
Naturopathy is a WHOLISTIC system of healing that incorporates a range of treatments and natural therapies, with the underlying belief that your body is able to heal itself, given the right support. While conventional medicine is concerned with treating the symptoms of a disease or illness, naturopathy looks to the cause of illness, whether that be physical, mental or emotional. Naturopaths look at your diet and lifestyle to assist you to optimise your wellbeing. Naturopaths are accredited by national associations, which ensure that they have undergone the required training, and comply with the highest standards of naturopathic practice.
MINDFULNESS
We all have 'off days'…learning to live well is all about learning ways to ensure that those days are few and far in between. Being the best you, requires idientifying what is important to you and determining what VIRTUES you need in order to live well. The ancient practice of Yoga gives us clues as to how to best live so that we experience the most peace in life possible. When we learn to be present and see things as they are we experience less discord and more harmony. Being happy 100% of the time is not what life is all about…but accepting what is, learning to be content and taking appropriate action is a way to feeling better along this journey of life.
CONNECT WITH ME
WANT TO KNOW MORE?